28 Feb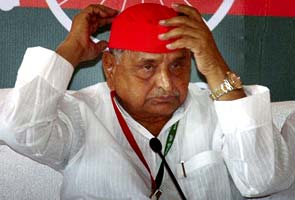 A lot was written about Mulayam Singh Yadav in Media, projecting him as the next prime minister, after his Smajwadi Party came in power with majority in UP in 2012, beyond all speculation he appointed his son as the chief minister of the state and himself decided to concentrate on the central politics in Delhi, probably eyeing the prime ministership in 2014. The prime question we Indians have on our minds, is Mulayam and his party people eligible to rule Delhi? Is Samajwadi party eligible to take India to the next level of progress and make our country corruption free? If we go by the events and incidents happening in UP since Smajwadi party came into power, it looks like Samajwadi party is one which totally believes in muscle power. Party ministers seem to be short tempered, not highly educated and just about ready to throw there punches around everyone.
Here is an incident which added yet more shame to the Samajwadi ruling party in UP and displayed the kind of arrogance the party ministers carry all along. A group of primary school teachers were manhandled and even slapped by a Samajwadi party MLA Bhagwan Sharma alias Guddu Pandit when they went to his residence on February 25, 2013 to hand over a memorandum addressed to the UP Chief Minister. A group of teachers had gone to Sharma's residence to hand over a memorandum urging Akhilesh Yadav to reconsider the recent directive to primary teachers asking to keep their cell phones available at a particular hour in the morning for verification of their attendance.
Here is the whole incident caught on tape:
This is not the first time and probably not the last time Samajwadi ministers have displayed their muscle power openly in public, there have been many such incidents which have made us believe that Samajwadi Party is a group of people who in arrogance of power fail to understand their obligations towards citizens of India. Even the kind of statement the SP party ministers make in public are quite outrageous and speaks volumes about their incapability, Azam Khan who is one of the senior leaders of the party and was a prime candidate for the chief minister post once said he would have lead the mob to demolish Taj Mahal. Such incidents reflect a lot about the party and the kind of goons who have been give Samajwadi party's election tickets. This definitely raises a big question mark on the Prime ministership of Mulaym Singh Yadav? If he becomes the supremo of our nation, one can imagine the kind of people who will take up offices and departments in the Indian ministry. If Mulayam really wants to become the PM of our country he has to first clean his very own party which seems to be not at all fit for handling critical positions in Indian Government. Till then all we can do is pray and hope the leadership of our country goes into the right and most deserving hands. The sad part of our democracy is that the central leadership is decided by the numbers game and no one really cares about the education level or the criminal background of ministers who take up office.
Loading ...