11 Dec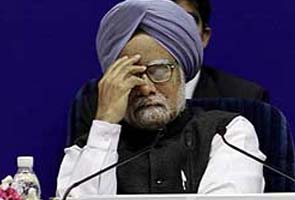 Our great Prime Minister Manmohan Singh was in Gujarat for an election rally on December 9, 2012. Good to see our prime minister speaking who otherwise remains lull on so many major issues close to the people of India. Of course he was speaking for his party and not for his countrymen so definitely had lot of spare time for it. The depressing part of his speech was the kind of issues he brought up targeting the current government of Gujarat. Major part of his jab was on the insecurity of minorities in Gujarat.
Why the leader of a country has to touch upon an issue which people have already forgotten and forgiven? Singh said "We have been getting regular complaints that minorities and some other segments of society are feeling insecure in the State. Even a few State government officers have filed such complaints, which is very unfortunate for our country. It is a matter of great regret that such an environment prevails in the land of Mahatma Gandhi." Should these kinds of words come out from the mouth of Prime Minister of our country? Isn't he further trying to divide the people of India? Sounds pretty obvious that he is doing all this to gather some vote bank for his party.
It's a shame that our prime minister who on critical issues says "My silence is better than a thousand answers" is ready to deliver speeches which can disturb peace and harmony of the country. The dark side of our country's politics is that the netas/ministers focus on getting votes by hitting the emotional and vulnerable sentiments of people of India and in the process have divided the country into small islands of people. Will India ever see a day when the politicians instead of dividing the country talk about the issues and developments which really matters the most to the people.
Loading ...